I Am, I Don't etc.
---
In some conversations, speakers conjoin words. For example 'She isn't playing but he is.' In this example 'he is' means he is playing. In this example it isn't compulsory to repeat some words ('he is playing.')
You can use the following verbs in the same way: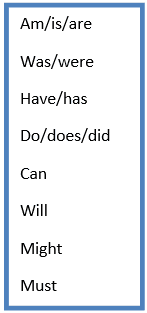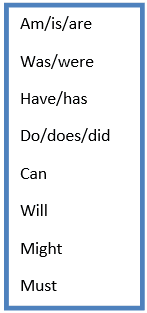 I haven't got a bike but my sister has (=my sister has a bike)
A: Please can you come with me
B: I'm sorry, I can't. (= I can't come with you)
A: Are you hungry for some chips?
B: I was before but I'm not now (= I was hungry, but I'm not hungry now.)
A: Do you think Jenny will invite you this evening?
B: She might invite you later. (= she might give an invite)
The forms'm/'s/'ve etc. cannot be used in this way (short forms) in this way. You must use am/is/have etc. to respond with a grammatically correct sentence, for example:
She isn't hungry, but he is. (We cannot use 'but he's.')
However you can use isn't/ haven't/ won't etc. (negative short forms):
My sister has got a tattoo, but I haven't.
'Are you and Lisa going out next week?' 'I am but Lisa isn't.'
You can use I Am/ I'm not etc. after Yes and No:
'Are you finishing the homework?' 'Yes, I am/ No I'm not
Will Andy be attending the gala tonight? 'Yes he will/ No, he won't.'
'Is there a train to London at 6 pm?' 'Yes there is/ No, there isn't.'
We use do/does for the present simple (See previous topics)
I don't like cold weather, but Susan does. (= Sue likes cold weather)
Leanne bakes a lot, but I don't. ( = I don't bake)
'Do you enjoy running?' 'Yes, I do.'
We use did for the past simple (See previous topics)
A: Did you and Christian enjoy the rugby?
B: I did, but Christian didn't. (= I enjoyed it, but Christian didn't enjoy it)
'I had an awful day.' 'I did' (= I had an awful day too)
'Did my letter arrive last night?' 'No, it didn't.'