Expressions and Formula
---

L.O To be able to collect like terms, simplify expressions and write expressions

When expressing events using algebra the multiplication sign disappears for
Example 1:
There are 4 rows of students and each row has the same number of students.
We will use the letter 'n' to stand for the number of students in a row
So, in 4 rows there will be 4 X n students
This is written as 4n.
6 students then come along to sit on the row, so now the total number of students altogether is: 4n + 6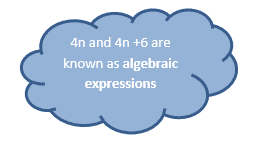 Writing Expressions
Example 1:
a)  There are b large nails in a box and p small nails in each packet. Samantha buys 5 boxes of large screws. Write an expression for this.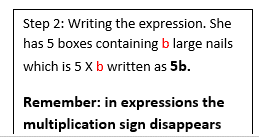 b) Samantha also buys 2 packets of small nails. She uses 7 large nails and 5 small nails. Write down an expression in terms of b and p for the total number of large screws and nails left.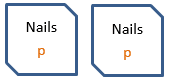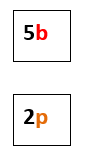 So in total Samantha has    5b + 2p nails altogether. 5b + 2p – 12 is your final answer.