Negative Numbers
---

When counting down, after zero, you move into negative numbers. Remember that the rule of which number is bigger is the opposite way around in negative numbers ( for example, -1 is bigger than -2)
When you have to count between negative and positive numbers, the easiest thing to do it draw a number line then count upwards from the negative number to zero, then from zero to the positive number and add together to find the difference.
Example 1:
Let's say we need to find the difference between -34 and 51. We can draw this on our number line.

The difference between -34 and 0 is 34 and the difference between 0 and 51 is 51. If we add these together, we get a total of 85. Therefore, the difference between -34 and 51 is 85.
1) -10, -21, 0, 7, 1
Write there number in order of size.
2)

3)

4) Complete the sequence

5)

6) This graph shows the temperature during the winter.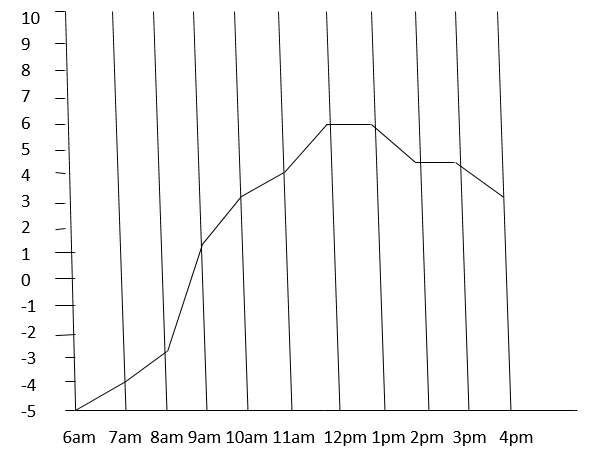 a) Whats the temperature at 8am
b) Whats the difference between the temperature at 8am and 11am.